As the world of computing evolves, it brings along the transformation of the process and operation in the workplace. Dynamic knowledge workers are ultimately needed to cope with these changes. The Bachelor of Computer Science program prepares students to become computer scientists and data professionals who will be competent enough to face such computing challenges in their workplaces.
In this program, students will be trained to gain scientific concepts and principles of the latest computer technology and software development. The content covers core topics such as computer problem solving, operating systems, database, software engineering, computer security, and specialized electives including artificial intelligence, big data analytics, networking, platform-based computing and mathematic. In addition, General Education Subjects encompassing language studies and extracurricular activities will shape the students into strong and versatile individuals that are capable to cope with the demanding working environment.
Many of the offered courses require the students to work both independently and in a team, thus, preparing them into participating in a real-life working environment. Some industry-based short courses and certification programs are also available to the graduating students at the end of the program. This program should definitely be the first choice to secure a promising future in computing industries and organizations.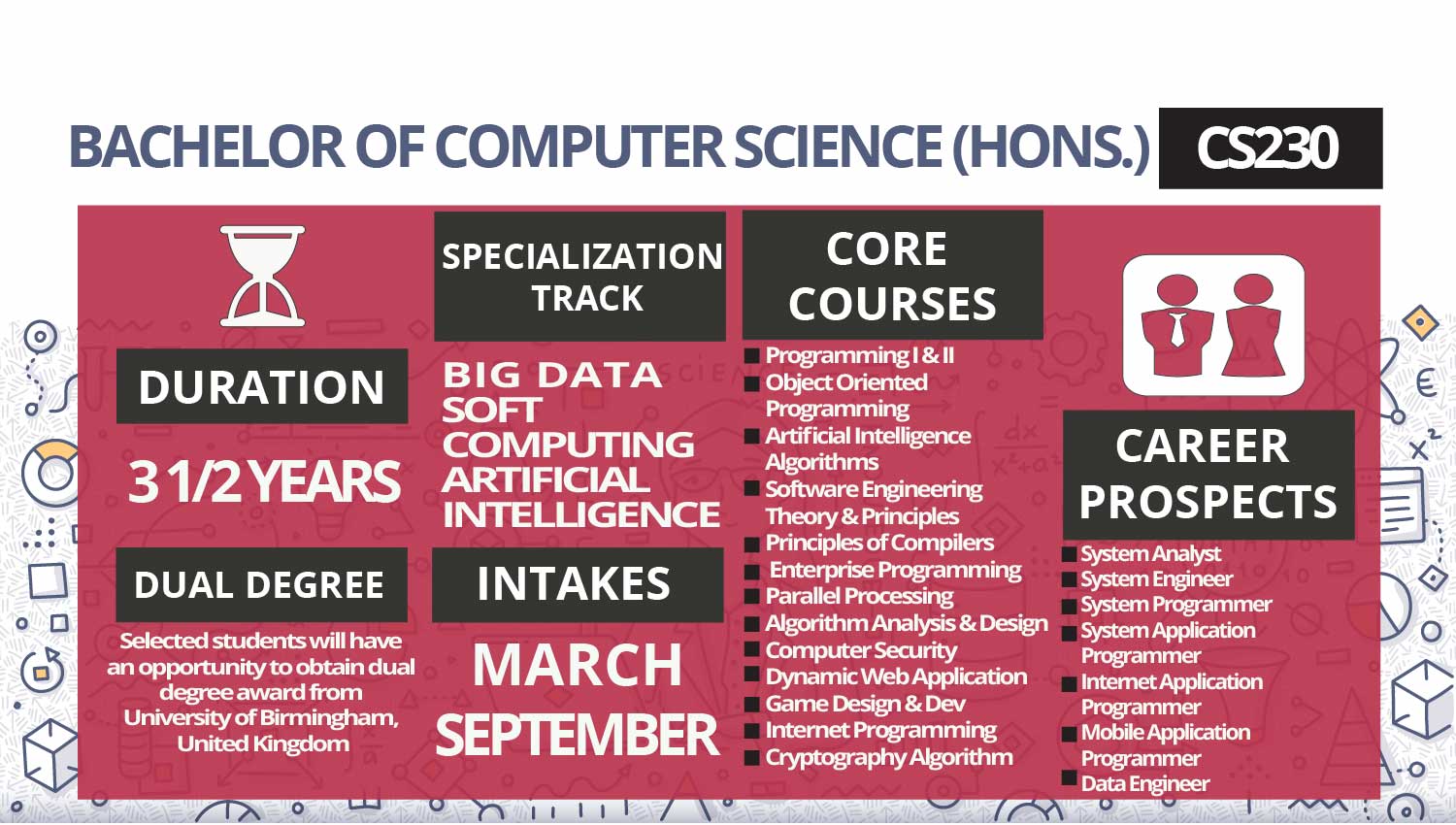 Interested to be part of our family? Register now! You can make online registration through the Students' Admission Portal (Portal Kemasukan Pelajar) website. Please ensure that you have read carefully and understand all the terms and conditions before filling up the forms. We are very keen to see you in the next intake session. See you soon!