The programme has the objectives of producing graduates:
who can demonstrate an understanding of fundamentals of Information Systems concept.
who are able to analyze, model requirements and constraints, develop, compare and evaluate designs of information systems on the basis of requirements of the organizational needs.
who are able to present creative solutions to technical and business problems using state-of-the art IT tools and appropriate information systems engineering methodology.
who can communicate ideas effectively in written and oral form.
who are able to work independently or in a team on projects.
who are able to practice ethical standards in professional work.
who are able to manage information in decision-making for life-long learning.
who are able to apply managerial entrepreneurship skills.
who are able to demonstrate leadership skills.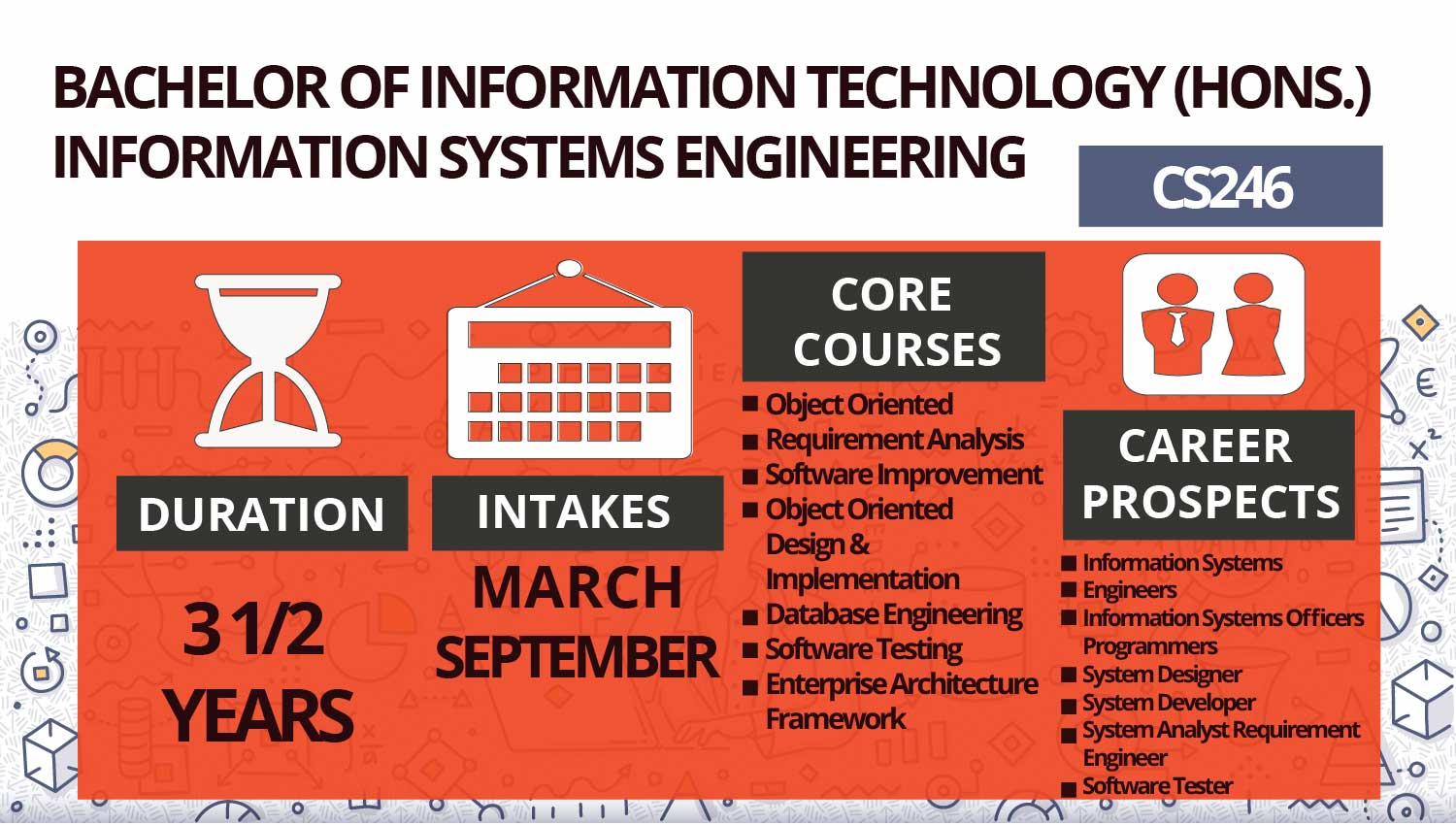 Interested to be part of our family? Register now! You can make online registration through the Students' Admission Portal (Portal Kemasukan Pelajar) website. Please ensure that you have read carefully and understand all the terms and conditions before filling up the forms. We are very keen to see you in the next intake session. See you soon!