At present and even more in the future, most or all organizations will have to embrace the Internet for their information and business operations. These huge market demands strong and competent Netcentrics' workforce to build, appreciate, understand and manage the business operations. At the same time, the distributed, scalable and flexible system is highly needed. The degree in Netcentric Computing prepares the graduates to meet these challenges. 
The programme has the following objectives, to produce graduates:
with strong principles of netcentric that lead to and sustain a productive netcentric career
with effective communication, interpersonal and management skills
with professional attitude and ethics who will provide significant contribution for the benefit of humanity
with good leadership qualities and work in a team
who are adaptable and adequately prepared to join the local as well as the global workforce
with technopreneurship capibility
with problem solving and critical thinking skills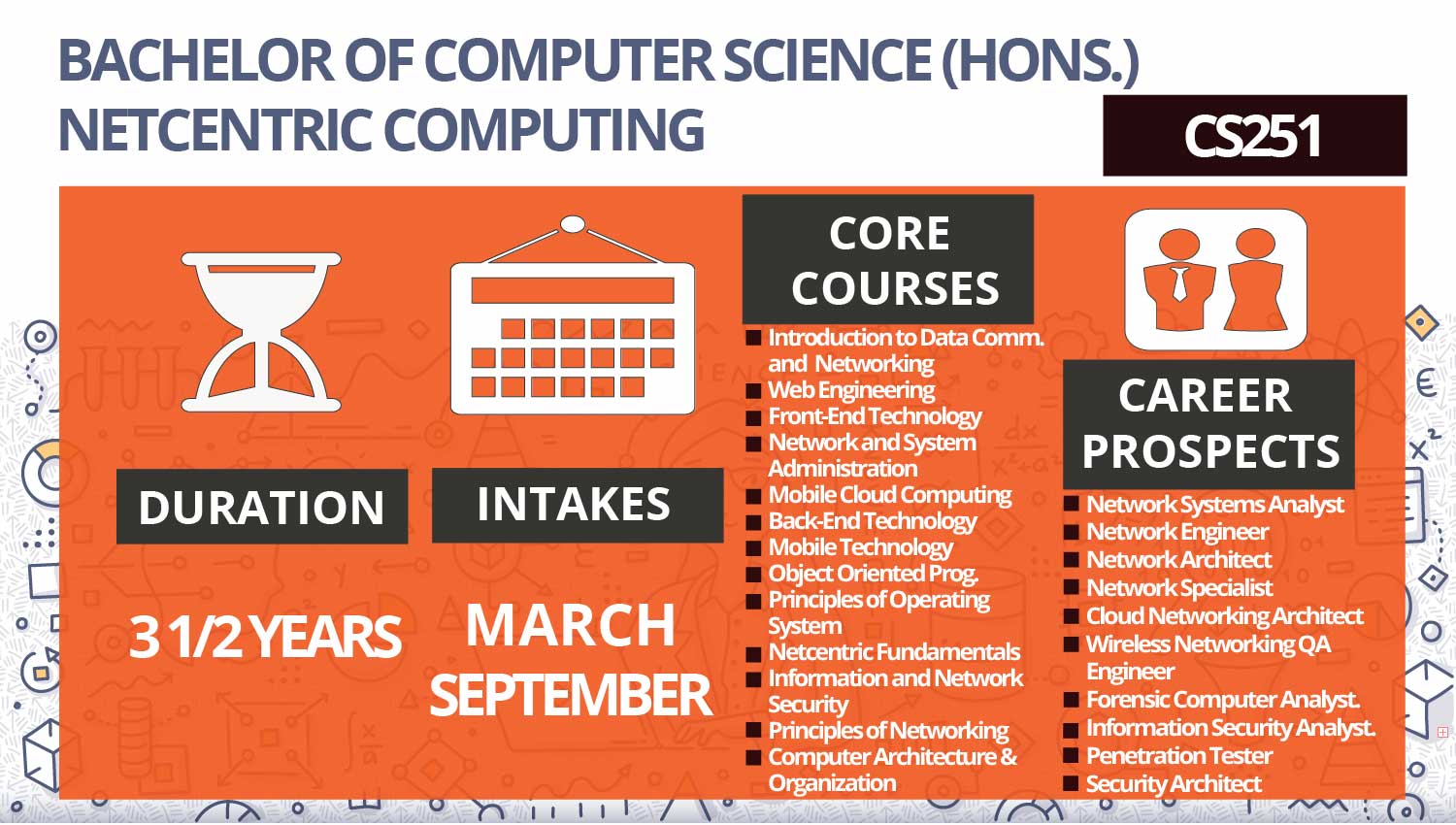 Interested to be part of our family? Register now! You can make online registration through the Students' Admission Portal (Portal Kemasukan Pelajar) website. Please ensure that you have read carefully and understand all the terms and conditions before filling up the forms. We are very keen to see you in the next intake session. See you soon!