Multimedia is the most exciting field of computing to discover. It will let you dream beyond your wildest imagination and turn that dream into a reality. This Bachelor of Computer Science (Hons) Multimedia Computing will teach you how. It deals with the digital fundamentals to graphics, sound, video, animation, and virtual environments. This program serves to perfection by preparing the students with knowledge of the fundamentals, technology, and techniques of multimedia, with an emphasis to the design elements and human-computer interactions.
This program strives to prepare students to excel in both knowledge and skills acquisition through our creative and innovative curriculum. The well-equipped multimedia labs stand to witness the creative minds that work passionately to design and develop their multimedia productions. These are some of the secrets that have helped our students to win numerous awards in multimedia design.
The graduates for this program are sought for programming, content development, animation and audio & video creation in various digital production sectors. The faculty needs your brilliant ideas for our next multimedia project; so enroll now in this exciting Bachelor of Computer Science (Hons) Multimedia Computing and see how you can create magic at your fingertips.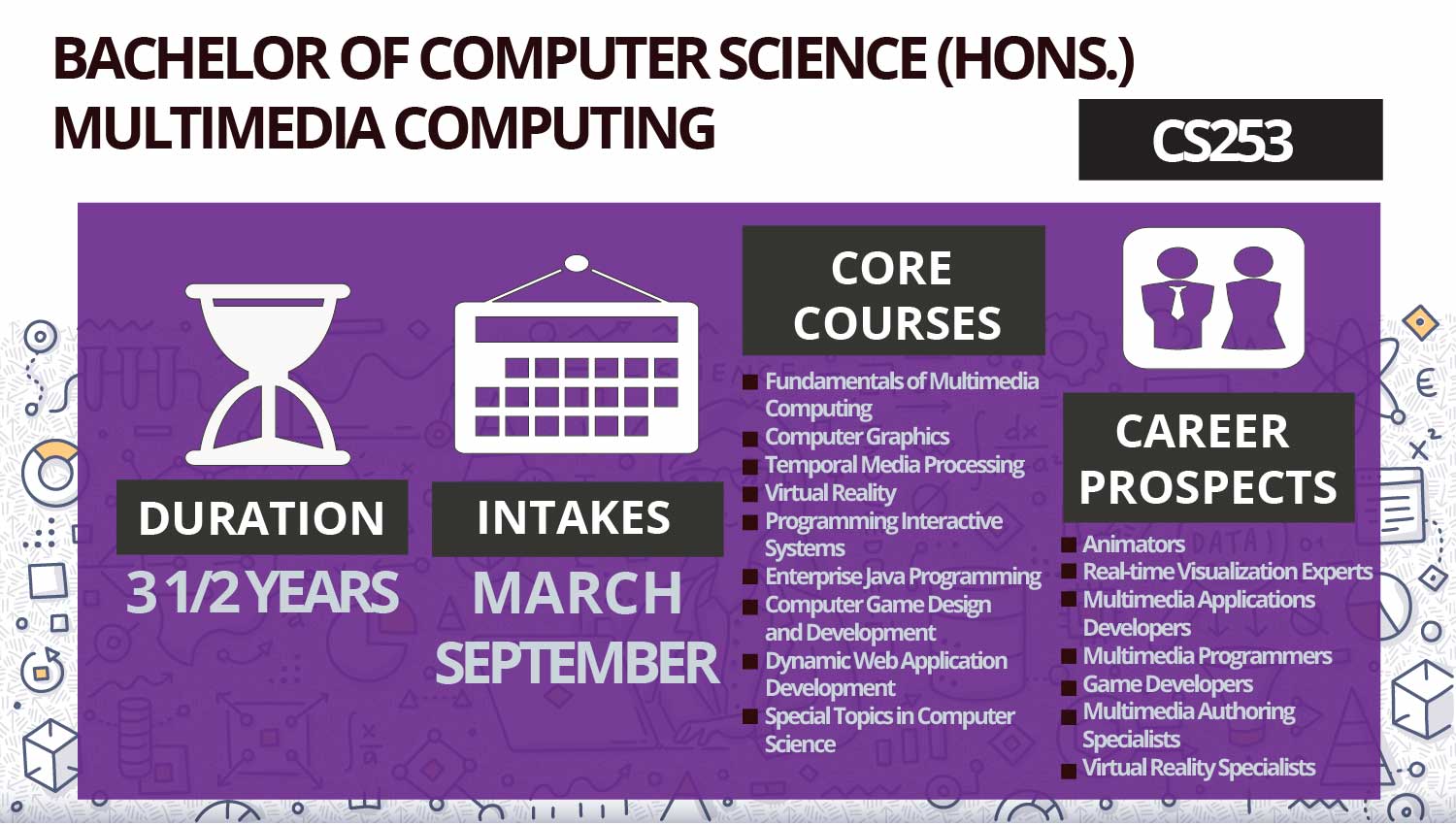 Interested to be part of our family? Register now! You can make online registration through the Students' Admission Portal (Portal Kemasukan Pelajar) website. Please ensure that you have read carefully and understand all the terms and conditions before filling up the forms. We are very keen to see you in the next intake session. See you soon!